Not all generators are created equal. Some people buy the first generator they see without giving any thought to what type of unit will best suit their needs. This can lead to a lot of problems down the road, so it's important that you take the time to figure out which type of generator is right for you before making your purchase.
Here are eight different types of generators and their pros and cons.
Standby Generators
Standby generators may also be referred to as standby power systems or standby power plants, but these terms don't really mean anything different than calling them standby generators. They all refer to the same thing: a generator that provides emergency power for homes when traditional electricity isn't available (like during storms).
Usually, the generator is installed outside of the house and wired to an electrical panel inside. When the power goes out, the generator detects that and turns on automatically, then switches back off once electricity has been restored.
Pros
The best type of generator for home backup
Provide your home with power 24/7 and are generally more reliable than the other types
Use less feel, which means lower energy costs
Can be installed inside or outside your house, giving you more freedom and flexibility with placement
Cons
Expensive to install and run. They use a lot of fuel and can cost thousands of dollars per month in fuel costs alone
Not as efficient as other types of generators. They have a tendency to be loud and may make noise pollution where you live or work
Take up space, so if you don't have the room for them on-site, it can be difficult to find a place nearby where one can be stored safely
Portable Generators

Portable generators are often used for recreational activities such as camping and tailgating. They are also useful in case you ever need a backup power supply in the event of an emergency.
They run on either gasoline or propane and can be used to power small appliances such as TVs and lights. They are not hard-wired into your home, so they can be easily moved from one location to another.
Pros
Most affordable type of generator
Easily portable
Can be used in a variety of environments, including recreational sites and during power outages.
Easy to set up and don't require professional installation
Do not require professional maintenance
Cons
Least powerful type of generator
Can only power small appliances
Run only on gasoline or propane, which can be expensive to replace
Inverter Generators
An inverter generator is a machine that converts mechanical energy into electrical energy. It is similar to a regular generator, but it has some important differences. The most important difference is that it uses an inverter, which changes the voltage of the generated electricity and allows for more efficient use of the output.
Inverter generators are more efficient than regular generators, which means they produce less heat and are better at converting fuel into usable energy.
This makes them a great option for portable power since they can be used to run appliances and electronics that require a lot of power without running the risk of overloading the generator or damaging the equipment.
They are also quieter than regular generators, which makes them ideal for camping, traveling, and other activities where you need to be considerate of your noise level.
Pros
Small and light
Extremely quiet
More efficient than traditional generators
Have multiple outlets for charging different devices at once
have the ability to run on solar power and recharge during the day
Easy to maintain
Cons
Expensive
Not as powerful as other types of generators
Whole-House Generators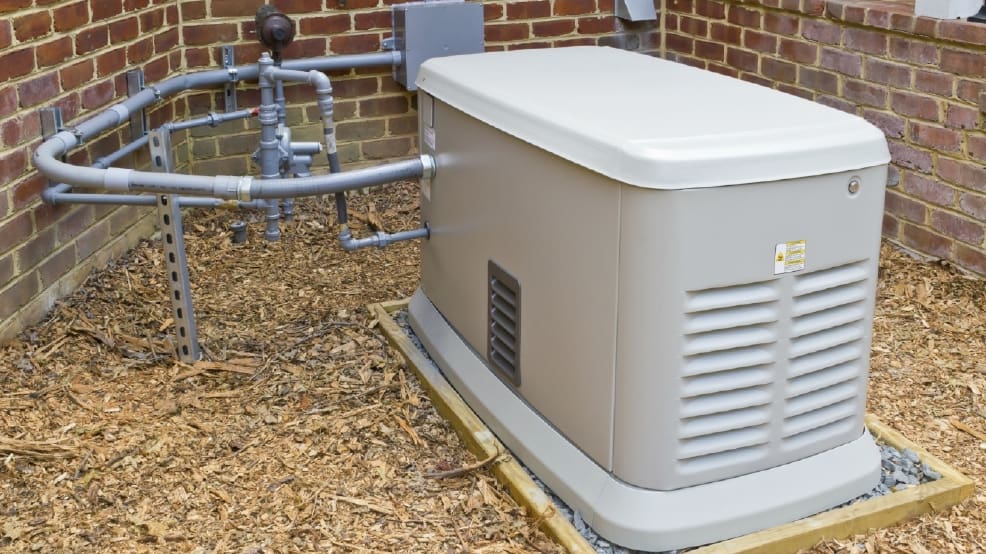 A whole house generator is a permanently installed system that provides backup power to your entire home. These units are typically powered by natural gas or propane and can run for days at a time without needing to be refueled.
They are capable of providing electricity during blackouts, brownouts and even during normal operation if your utility company has issues with their service. They can also be used on a regular basis to keep your home's appliances running in case of an emergency.
Generally, whole house generators are more expensive to purchase and maintain than other types of backup power systems, but they offer a higher level of reliability and convenience.
Pros
Eliminates the need for expensive battery backups and generators
Automatically starts when the power goes out and then shuts down once the power comes back on
Runs smoothly and quietly
Provides consistent power to your entire home, not just parts of it
Cons
Expensive to install and maintain
Can be difficult to get the right sizing and power rating
May need additional support in the form of a transfer switch, which may add to the expense
Requires regular maintenance
Solar-Powered Generators
Solar-powered generators are a great option for those who want to harness the power of the sun to run their home or business and don't want to deal with the hassle of connecting to the power grid.
They are also great for homes with high power demands, such as those with heated swimming pools or hot tubs. While solar-powered generators are more expensive than their gas-powered counterparts, they have the potential to save you money in the long run by eliminating your need for fuel.
Also, they are much quieter and produce no fumes, making them a great option for those who want to be as eco-friendly as possible.
Pros
Quiet
Eco-friendly
No fuel needed
Longer run times
Low maintenance
Cons
High initial cost
Heavier and bulkier
Not ideal for very cold climates
They're not always reliable since solar panels take to charge batteries
Diesel Generators
Diesel generators are known for being very powerful and efficient. They are often used in construction sites and other industrial settings.
Diesel fuel is also less flammable than gasoline, so these units are a good choice if you're worried about safety. However, they are very loud and can be more expensive to maintain since diesel fuel is more costly than gasoline.
Pros
Powerful and efficient
Diesel fuel is less flammable than gasoline
Durable and long-lasting compared to some other types of generators
Cons
Very loud, can be difficult to transport
More expensive to maintain
Natural Gas Generators
A natural gas generator is a device that uses the chemical energy in natural gas to create electricity. The process is quite simple: The process is quite simple: natural gas is burned in a combustion chamber, which turns a turbine that produces electricity.
Natural gas generators are an excellent option if you live in an area that experiences frequent power outages because they're much quieter than traditional diesel generators, which makes them more pleasant to use around the house.
They're also easier on the wallet as they don't require any special maintenance or parts like other types of fuel sources (e.g., gasoline). However, one thing to keep in mind is that during a power outage, you'll need to have enough natural gas in your home's tank to last until the power comes back on.
Pros
Can be used to power your home
No special maintenance required
Quiet and easy on the wallet
Cleaner fuel
Cons
Must have enough stored natural gas to last during an outage
Require regular maintenance which can be costly
Gasoline Generators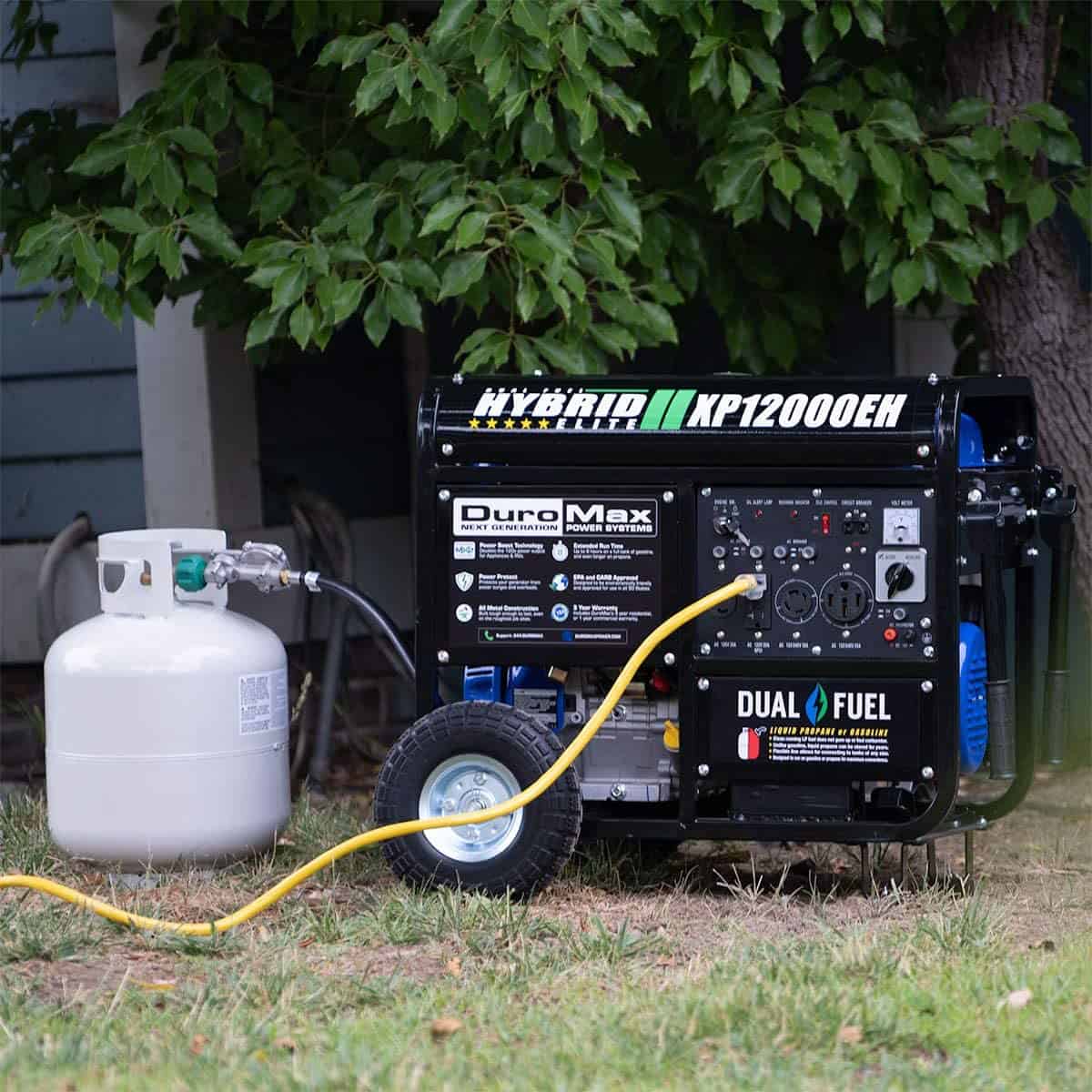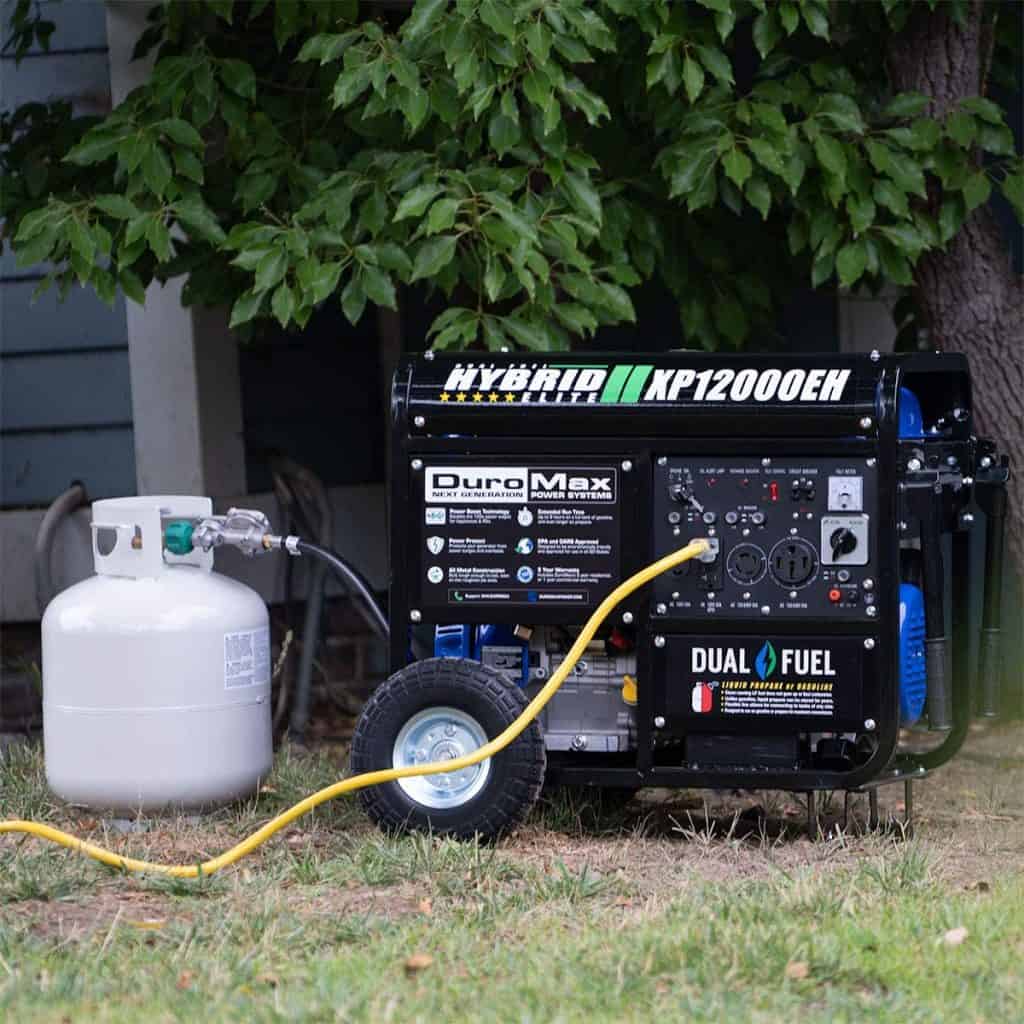 Gasoline generators are like small power plants. They run on gasoline and are used for various purposes, including emergency power during blackouts and camping trips, as well as during construction projects, events, and other occasions when you need a portable power source.
They're also used to power tools and equipment in remote locations where electricity isn't available or reliable.
Although they are not as efficient as their diesel counterparts, Gasoline generators start easily despite the weather conditions.
And they can be used in any environment where there is a constant supply of gasoline.
Pros
Long service life
Low maintenance costs
Affordable
Start easily in any weather or climate
Can be used in any environment that has a constant supply of gasoline
Can be used for various purposes
Cons
Not as efficient as their diesel counterparts
Can be loud
Produce fumes
Buyer's Guide
It's a good idea to have a generator on hand if you live in an area where power outages are frequent, or if you want to be prepared for emergencies. But buying the right generator for your needs can be a little confusing. Here are some factors to consider when choosing a generator
Fuel Type
Most generators use either propane, natural gas, or gasoline as their primary fuel. If you don't plan on using your generator often, it might make sense to get one that runs on propane or natural gas since they usually have a longer shelf life than gasoline. You could also opt for a portable generator that uses gasoline so you can take it with you when you go camping or traveling.
Power
The most common size of generators is between 2kW and 10kW—but larger ones are available too. You'll need more than one kilowatt if you want to run larger appliances like air conditioners or refrigerators during an outage. However, smaller appliances like lamps or fans only require around 100 watts each, so even a 2-3 kW generator should suffice if you're only using one or two of these at once.
Noise
Decibel levels can range from 50 (for very quiet models) to as high as 85 (for units that are designed for industrial use). You'll want something on the lower end of this spectrum if you plan on using it in more populated areas or if you have close neighbors.
Portability
Most generators will come with handles and wheels to help you move them around, but the size and weight of each model can vary greatly. If portability is a big concern for you, look for models that are compact in design, weigh less than 50 pounds, and have built-in handles or straps for easy transport.
Purpose
Think about what you'll be using it for and how often. This will help determine the size, power output, and features that are best suited for your needs.
Budget
Just like anything else, the cost of a generator can range from budget-friendly to luxurious. Decide how much you're willing and able to spend on one upfront as well as what kind of maintenance costs you're comfortable with long term.
Conclusion
If you live in an area that's prone to power outages or frequently experience extreme weather conditions, owning a generator is a wise investment. Not only will it give you some peace of mind, but it could also end up being a lifesaver during an emergency situation.